Unlocking Goodness:
Exploring Exciting Volunteer Opportunities in Missouri
Hey there, fellow Missourians with a heart full of kindness and a bit of spare time on your hands! We're about to embark on a journey that's not just about discovering the Show-Me State's scenic spots, but also about making a difference that truly shines. Yep, we're diving into the world of volunteer opportunities in Missouri, where you can spread some positivity while having a blast. So, grab your cape of compassion and let's explore the wonderful ways you can give back to your community!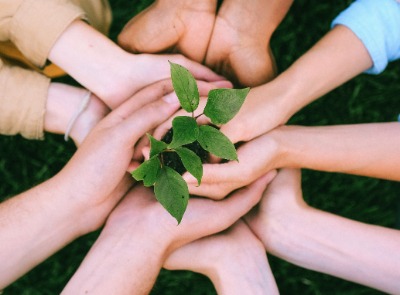 1. Paw-some Animal Shelters
If you're a dog lover or a cat cuddler, Missouri's animal shelters are calling your name. Spend your weekends walking shelter dogs, giving them belly rubs, or playing with kittens who are just waiting to pounce into their forever homes. Not only will you put a smile on those furry faces, but you'll also experience the joy of unconditional love in return.
2. Food Banks and Community Gardens
Helping folks fill their bellies with nutritious food is a reward in itself. Volunteer at local food banks, where you can sort, pack, and distribute meals to those in need. If you've got a green thumb, consider joining a community garden, where you'll not only grow fresh produce but also cultivate bonds with fellow volunteers and neighbors.
3. Learning Is Fun
Got a passion for education? Channel your inner teacher by volunteering at schools, libraries, or community centers. You could tutor kids, assist with homework, or lead engaging workshops that ignite young minds. Your knowledge could be the spark that sets someone's lifelong learning journey ablaze.
4. Nature's Call
For those who find solace in nature, Missouri's parks and conservation areas offer fantastic volunteer opportunities. Help maintain trails, clean up litter, or participate in wildlife preservation projects. Connecting with nature while contributing to its preservation? Now that's a win-win!
5. Spread Some Cheer
A little bit of kindness can go a long way. Spend time with senior citizens in retirement homes, engage in heartwarming conversations, or organize fun activities that bring smiles to their faces. Your presence could brighten their day and create cherished memories.
6. Disaster Relief Heroes
When disaster strikes, volunteers become heroes. Organizations like the American Red Cross offer training and opportunities to assist during emergencies, from providing shelter to supporting recovery efforts. Being there for your community in times of crisis is a powerful way to make a difference.
7. Festivals and Events
Missouri is no stranger to lively festivals and events, and they often need a helping hand to run smoothly. From arts and culture extravaganzas to community fairs, there's a volunteer role for everyone, whether you're good at managing crowds, selling tickets, or setting up booths.
Missouri is bursting with volunteer opportunities that cater to every interest and schedule. Whether you're passionate about animals, education, the environment, or simply spreading joy, there's a cause waiting for your unique touch. So, gear up to create positive ripples in your community and discover the joy of giving back. After all, making the world a better place isn't just a saying – it's a hands-on adventure!